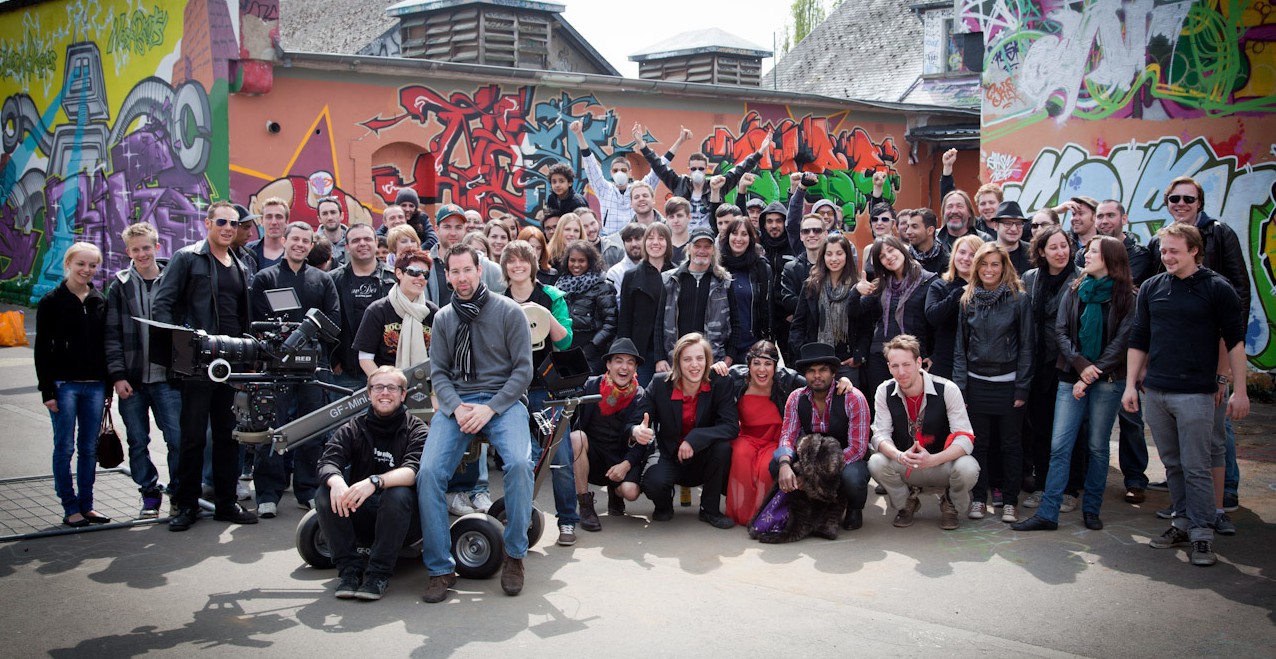 Its time to celebrate!
Feierblumm was founded on a beer coaster in 2003, when a small group of film loving youngster decided to shoot an amateur film. Neither lack of budget nor technical knowhow discouraged them. The cinematic release of the feature film "Who's Quentin?" in 2006 laid the foundation for the art collective Feierblumm Productions which was cemented as an "Asbl" in 2008.
Since then, Feierblumm has come a long way. On the one side, shooting was more and more professionalised, on the other side unexperienced young filmmakers were given the chance to make their first steps in the field of creative filmmaking. Over the years nearly a thousand people participated on close to a hundred different projects. The Feierblumm portfolio has grown extremely diverse of which we are quite proud.
In 2023 Feierblumm celebrates a double anniversary! 15 years since the creation of the "Asbl" and 20 years since the beer coaster! This means, it is time to look back and it is time to look forward! But most of all it means, that it is time to celebrate!
18:00 – Reception
18:45 – Retrospective and outlook
19:00 – Drinks and screening of Feierblumm films
All evening long the Feierblumm films will be shown on the big screen and food trucks will provide you with tasty burgers.
We are looking forward to seeing you and raising our glasses together!